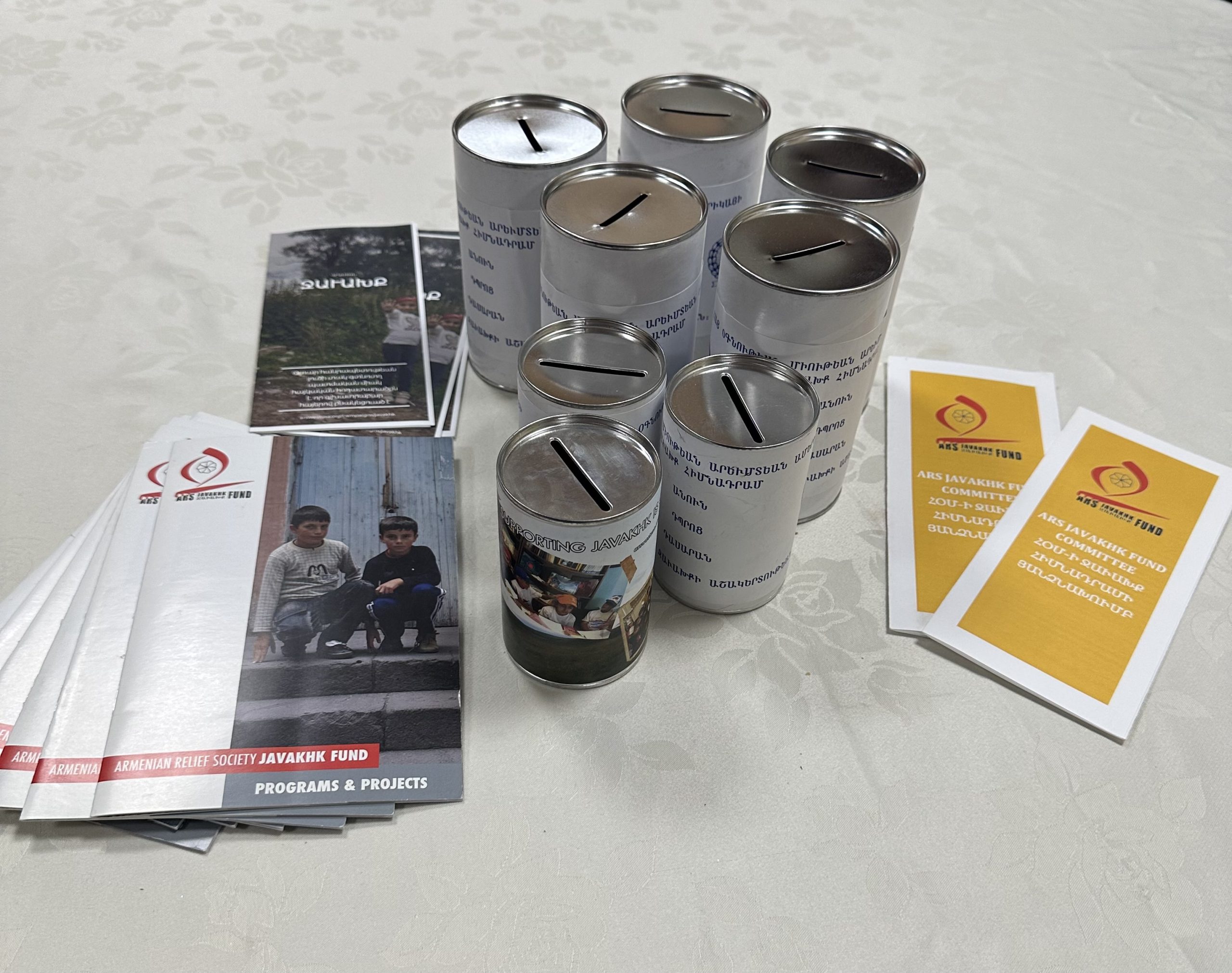 ARS Javakhk Fund's Student Coin Bank Drive Raises Over $12,000
Glendale, CA.- Throughout the month of May 2023, the Armenian Relief Society of Western USA's Javakhk Fund launched its effort of distributing coin banks throughout prelacy Armenian and ARS one-day schools with the aim of engaging students in supporting youth centers in Javakhk and raising funds for programs by filling their coin banks with donations.
The ARS Javakhk Fund organizes various fundraising and educational projects in an effort to familiarize local communities with Javakhk and the needs of Armenians in the region. The youth centers in Javakhk nurture the educational and social needs of young Armenians, provide facilities with computers, facilitate instruction in language, Armenian history, and culture, social gatherings, and more.
This year, students helped raise a total of $12,706 for the three Javakhk youth centers sponsored by the ARS of Western USA in Akhalkalak, Akhaltskha, and Ninotsminda. The schools, who participated in the 2023 ARS Javakhk Fund coin bank drive include:
Ari Guiragos Minassian Armenian School: $767
Armenian Mesrobian School: $318
ARS San Fernando Valley Anahid Chapter Anahid Meymarian Saturday School: $459.36
ARS Oakland Erepouni Chapter Friday School: $150
ARS S. Orange County Karni Chapter Saturday School: $100
ARS N. San Fernando Valley Lori Chapter Irene Boodakian Saturday School: $328.70
ARS Hollywood Mayr Chapter Margo Seropian Saturday School: $1,032.80
ARS North Hollywood Meghry Chapter Saturday School: $237
ARS Glendale Sepan Chapter Salpe Hatzbanian Saturday School: $395.45
ARS Orange County Sevan Chapter Saturday School: $215
ARS Las Vegas Shoushi Chapter Verjine Koujakian Saturday School: $200
ARS La Crescenta Talin Chapter Saturday School: $154.20
KZV Armenian School: $500
Rose and Alex Pilibos Postoian Preschool: $961.50
St. Mary's Richard Tufenkian Preschool & Kindergarten: $3,075
Tavlian Armenian Preschool: $1,038.45
Vahan and Anoush Chamlian Armenian School: $2,773.54
The ARS Regional Executive Board extends its sincere appreciation to the schools, students and families, who brought their support and participation to this year's effort.