Help Us Help Others
Thank you for you interest in supporting the Armenian Relief Society of Western USA. Your secure, online tax-deductible donation will help provide educational services, social services, family services, cultural education and humanitarian aid to those in need on a local and international scale – to Armenians and non-Armenians alike.
Click DONATE in one of the Causes below and log into your PayPal account to make your contribution. You will be asked to enter the amount of your donation by PayPal.
Thank you for your generosity!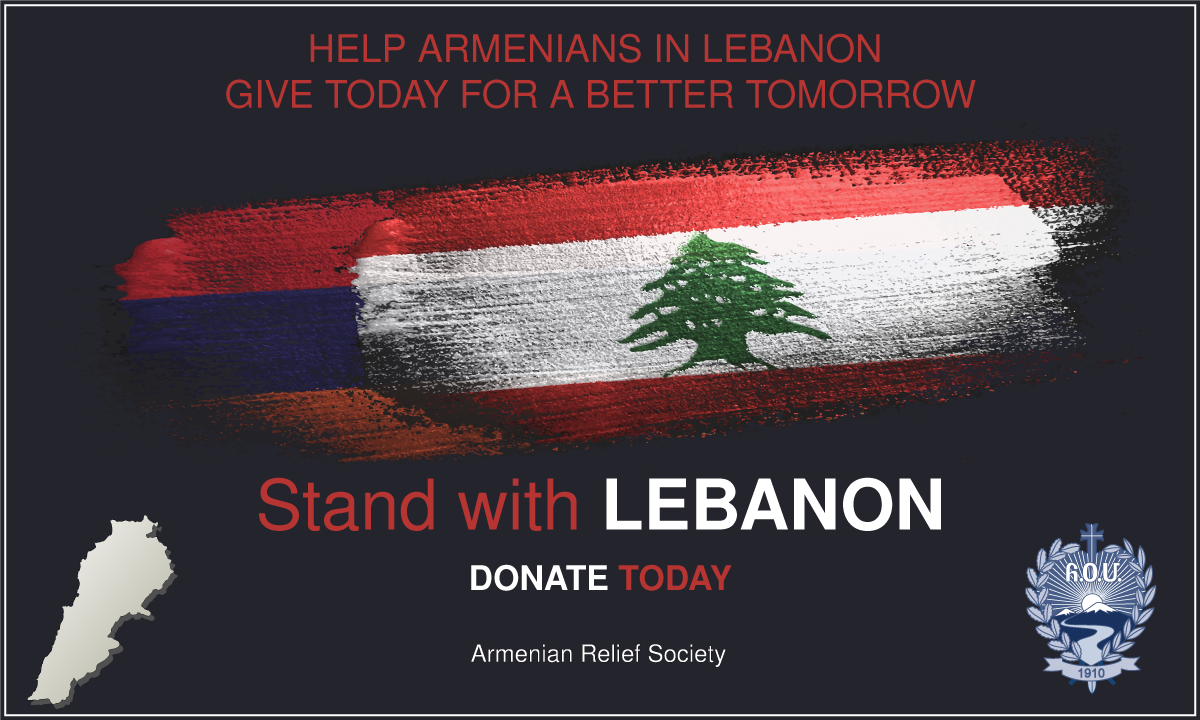 "Stand with Lebanon" Humanitarian Relief Project
In light of the socio-economic crisis in Lebanon, the ARS "Stand with Lebanon" Humanitarian Relief…