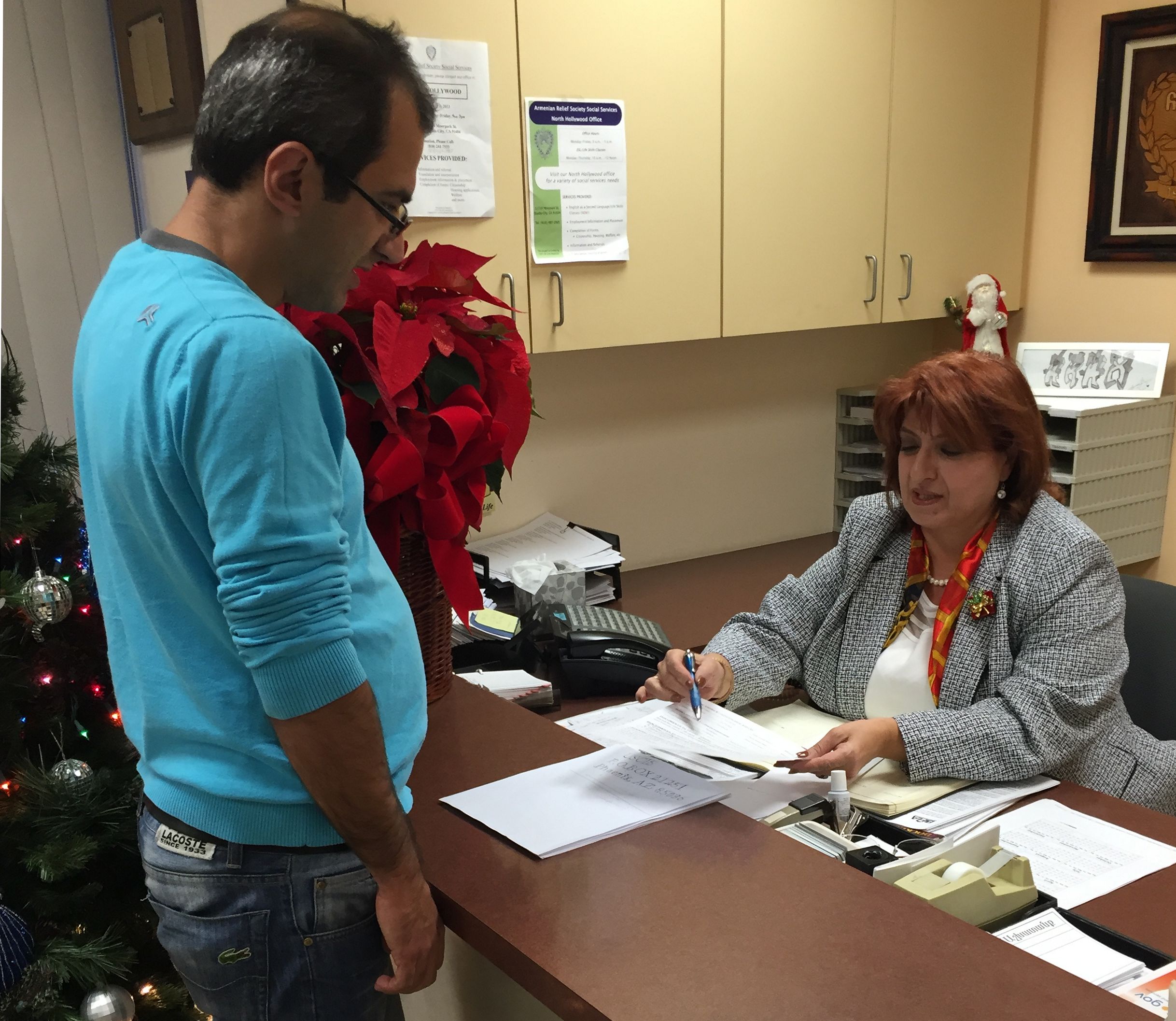 The first ARS Social Services office opened in 1979 as a result of an influx of immigrants to the Southern California community with demonstrated public service needs.
Currently, with a main office in Glendale and site offices Hollywood and Pasadena, ARS Social Services provides comprehensive social services to individuals and families in need. Staff participate in on-going meetings with public agencies, as well as other social service providers, in order to collaborate and better determine the changing needs of the community. Staff is multilingual and all services are offered in a linguistically and culturally competent manner.
Programs are offered through federal, county, city, and local grants, as well as foundations.
Clients include low-income individuals and families, including but not limited to immigrants, refugees, adults, older adults, homeless individuals, and adults with disabilities, who have difficulties in accessing services due to language and cultural barriers and hardships. The offices help individuals and families by providing them with services to become self-sufficient and productive members of society.
Services are provided by multilingual case managers in the following languages in addition to English: Armenian, Arabic, Farsi, Russian, and Spanish. The following are the key services provided by ARS Social Services free of charge to clients:
Case Management
Employment Services
Senior Services
Access/Linkages with Public Benefits
Assistance with Telecommunications and Utility Issues
Rapid Re-Housing Services for Homelessness Individuals
English as a Second Language/Life Skills Classes for Older Adults
Assistance with Housing and Transportation Issues
Covid-19 Outreach and Education Services
Outreach and Education Services to Limited English Populations regarding unemployment insurance and other EDD benefits/services
Information and Referrals to Vital Community Resources
Educational Workshops
Food Pantry Services